We have the FULL range of windows, doors, door frames,
Exact flooring is supplying all types and sizes of wooden doors and windows in Pretoria Gauteng. We have 7years experience in service delivery and that is what our business is based on. Our supplies are well none manufacturers that we and our clients have relied on in the past.
Windows
Full Plane Windows

Small Plane Windows

Top Hung Windows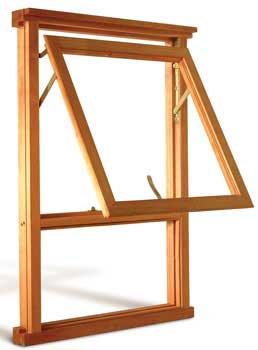 Mock Shash Windows

Arched Windows

Custom made/Painted Windows
Doors
Entrance Doors

Back Doors /Stable Doors

Patio Doors

Pivot Doors

Interiour Doors

Folding Doors

Sliding Doors
Door Frames
For more information please contact our SALES OFFICE
Wooden Doors and Windows
We have been asked a couple times in the past why would you recommend wooden doors and windows above aluminum doors and windows. Not only have wooden doors and windows been the oldest medium used but also been the most diverts material used.
Yes I know that you have to re-seal, varnish, oil, and then not taking of windows that get stuck and not mentioning the repair cost ..Right
That might be your reasoning years ago. With all the technology and protective systems (treatment oils) those problems are problems in the past. Yes your wooden doors and windows still need maintenance (resealing) but not on a regular basis than before. The design of the mechanisms has been improved a lot in the last decades.
No aluminum door or window can copy the natural beauty of real wood. Wood is far more versatile that aluminum. You van stain and paint wood to the colour of your liking. Aluminum is only available in a small range of colors. Its easier to have a custom made wooded door or window made that of aluminum doors and windows
Some benefits of wooden doors and windows:
They are durable and stabile
Offer great insulation
Wooden products can be painted, stained or varnished
They can be hand crafted to any specification
You are able to design complex shapes and sizes unable to be reproduced at similar cost in other materials
The pricing cannot be beaten for what you get
Maintenance and upkeep has been dramatically reduced due to technological advances in sealants and protective coatings
All Wood on Wheels manufacturers offers a large e range of standard sizes and shapes, including squares, octagons, trapezoids, bull's-eyes, semicircles, and more. Should you require a custom size wooden door or window to be made for you then Wood on Wheels can have that made for youre without any hesitation
Wooden doors and windows are not cheap but comparing to the green effect between aluminum and wood you can clearly see that wood is by far the better choose.The energy needed to manufacture wooden doors and windows is far less than other materials used. In terms of the CO emissions that are produced in the production of windows and doors timber is neutral whereas aluminum produces the equivalent of up to 4 tons of CO per 10 windows according to the British Woodworking Federation
For more information you are welcome to contact our SALES OFFICE
Were to would you like to go to next